Here's how to reach me:
携帯:0906 491 1337
メールアド:shakkusan@softbank.ne.jp
エーメルアド:david@dshack.net
mixi: http://mixi.jp/show_friend.pl?id=20144761
facebook: http://www.new.facebook.com/notifications.php#/profile.php?id=31602372&ref=profile
Um, if you're in the US, please don't call the cell phone number, even if you've got skype, unless it's an emergency. Voice is silly-expensive here.
よろしく!
There's a typhoon hitting Japan at the moment; the rain comes sporadically, but in giant torrents. When I woke up yesterday, last night's storm had passed, and Tokyo was absolutely beautiful. I can't wait for this stupid-muggy weather to pass; I'm imagining the winter months are amazing here.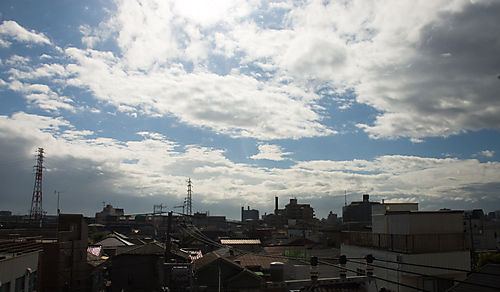 Peace.