My family always has interesting people going in and out of the house. Through my host dad's connection as a volunteer probation officer, we somehow got to entertain two visitors from Kenya at the house last night.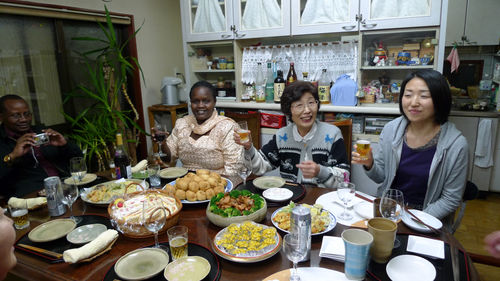 From left: David, Maria, and two family friends whose names I have embarrasingly forgotten.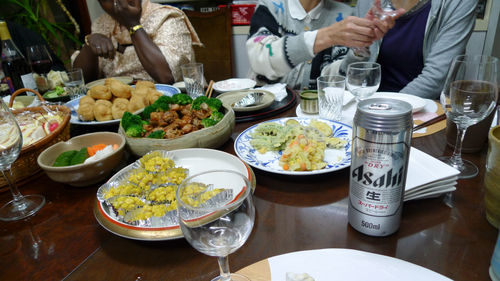 Dinner! Sushi, chicken legs, corn-wrapped pork, tempura, tiny sandwiches, and the requisite big can of Asashi.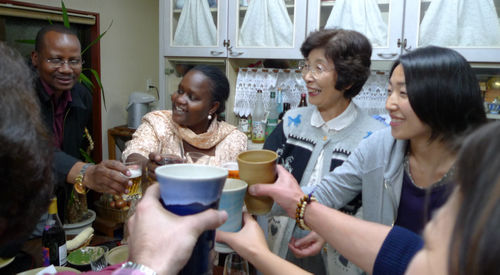 Kanpai! (It's not really a Koyama gathering without a kanpai.)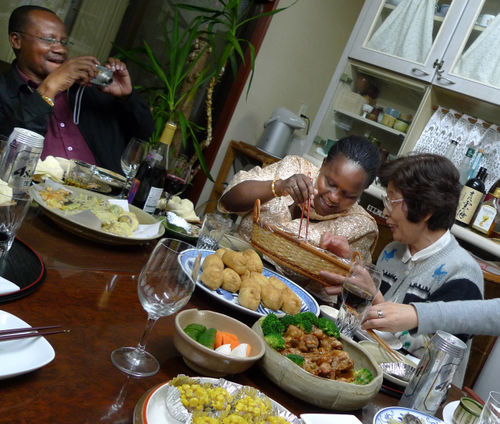 Maria trying (and failing) to master the art of chopsticking. David got it pretty well, but Maria inevitably ended up either stabbing her target (bad chopstick form), or reverting to a fork.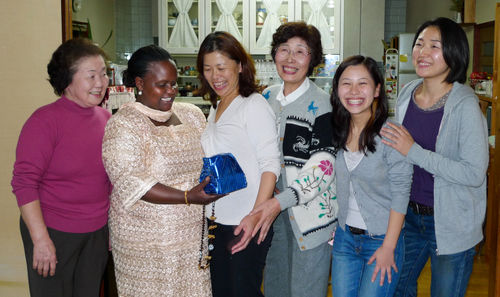 The women. Maria brought out the most hugs I've ever seen in Japan to date.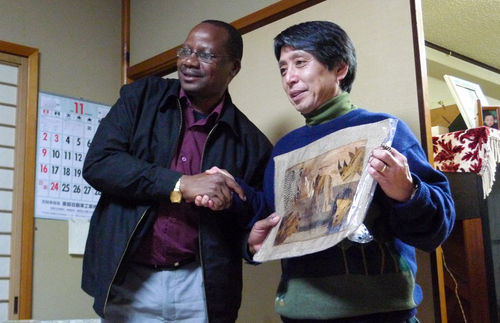 Gift of a handpainted Kenyan prairie vista.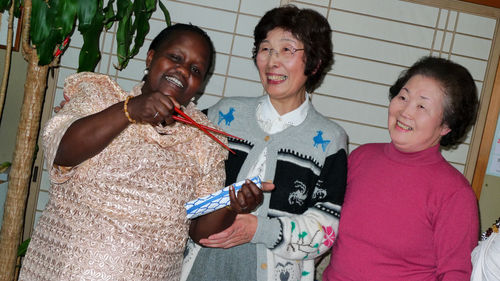 And a reciprocal chopsticks gift, unlikely to get much use.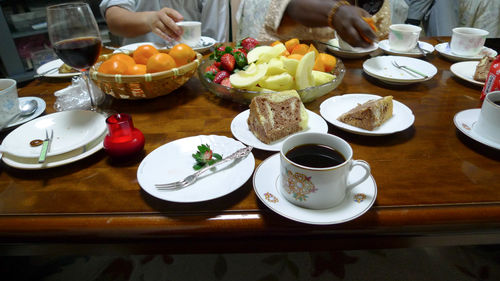 Dessert Spread! Chiffon cake (heavenly), persimmon slices, apples, strawberries, and non-instant, non-can coffee (even more heavenly).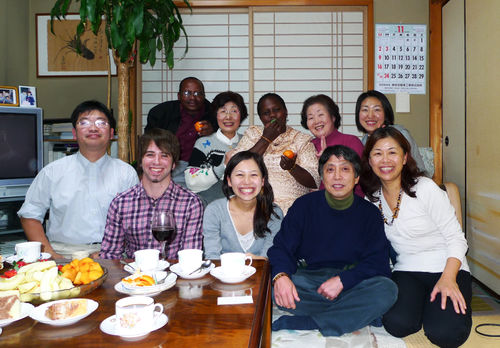 And the whole gang (note host father bottom row, second from the right, as close to a smile as he'll ever get).