Tasty times at the Koyama house tonight. We had my older sister and her husband over, and to mark the occasion, my host mom served up mashed potatoes, garlic bread, and the most delicious, melt-in-your mouth stewed beef.
Takeshi (my host sister's husband) at the computer, dad running around doing stuff. He and I were trying to resize the family computer's hard drive partitions, but qparted kept telling us it was going to delete everything on there.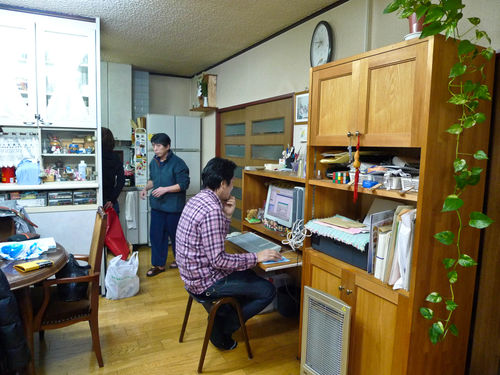 Mashed potatoes just begging to be eaten. Mom subbed some cream in in place of the butter, which made for a beautiful texture.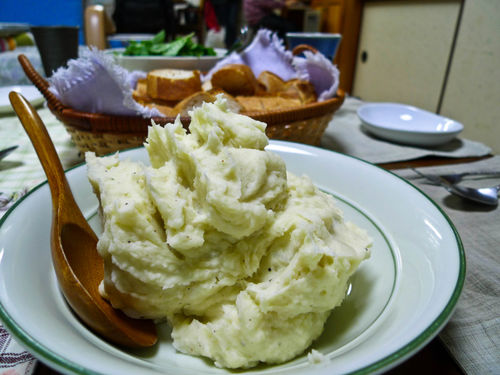 Beef marinated in a stew of soy sauce, a dash of sugar, spices, and the secret ingredient: black beer. We used the french break to scoop up every last bit of it on our plates; it would be a shame to let any of the tangy, wonderful flavor go to waste.