Maybe they've got this in other cities in the States, but coming from San Francisco, where major transit lines run on the half hour all night long, Tokyo's "last train" thing was entirely new to me. This is a pretty big city, too big to cheaply taxi or easily walk home, so missing the "shuden" (終電=しゅうでん="shuuden"= "last train") means you're not getting home until morning. There are all sorts of ways to pass the time, from partying at a club to to karaoke to reading manga at a manga cafe, but if you plan on being home that night, you had better make your shuden.
Shinjuku station around 11:30, when the last trains are starting to leave: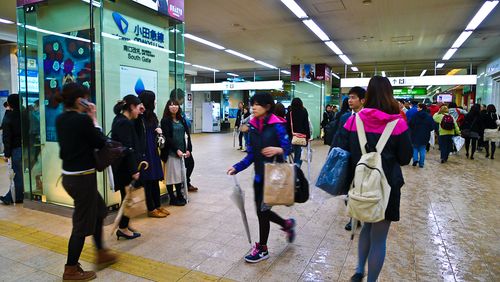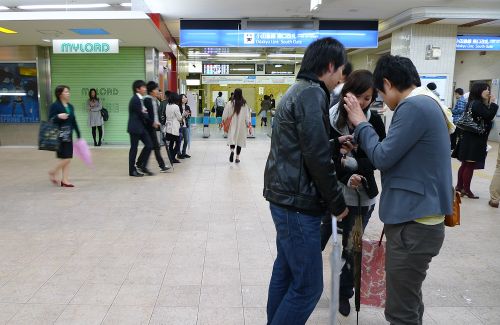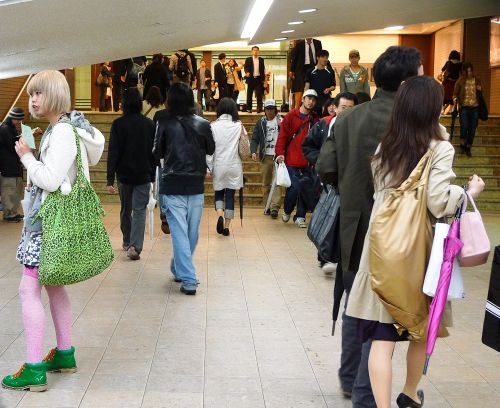 These guys have already missed their final trains, and are going to be sleeping on the steps of the station entrance. In a short while, they'll be joined by Tokyo's homeless population, quietly and politely unfolding their cardboard-box homes after the doors of the station close.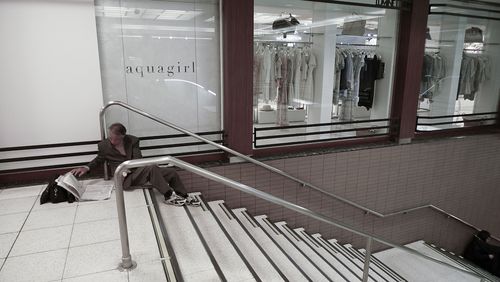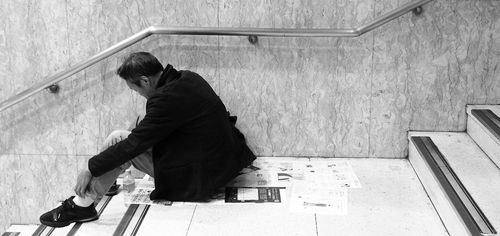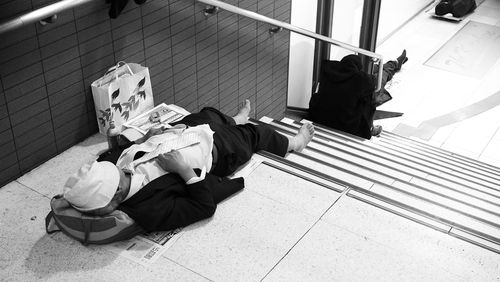 The Hanzomon's last Oshiage-bound train pulls up to Kudanshita station: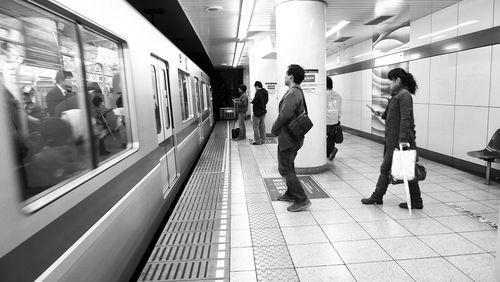 This is what it feels like to be on a shuden. Absolutely packed, and when you hit a big transfer station, you move halfway down the car, pushed by the waves of disembarking and boarding passengers.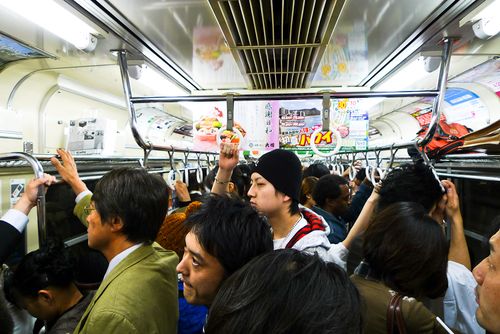 Context: I was out tonight on a date of sorts, with a girl named Saori (a follow-up to last week). We went to see "Burn After Reading," the newest film by the Coen brothers. My short take on it: funny and worth watching, but not their best work, and probably better seen on DVD. Dinner after the movie: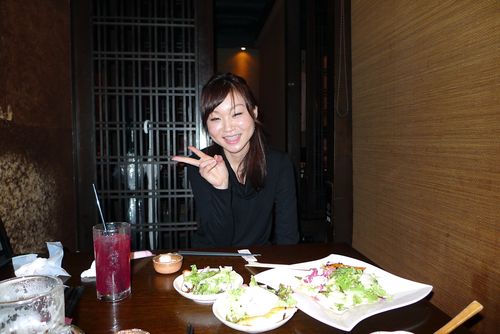 For those following my tumultuous (ha!) love life, Miyuki and I split up a few weeks ago. Her future was in France, mine is either in Japan or the States, and we both got too busy with things to see each other. Such is life.