I had been to Shimoda once with my mom, but last week, I got a chance to go down for lazy weekend vacation at a friend's friend's beach house.
Shimoda is totally a surf-bum town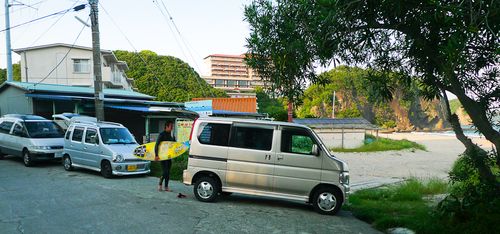 The beach was amazingly clean compared to other ones I've seen in Japan. Why does such a clean country normally have such dirty beaches?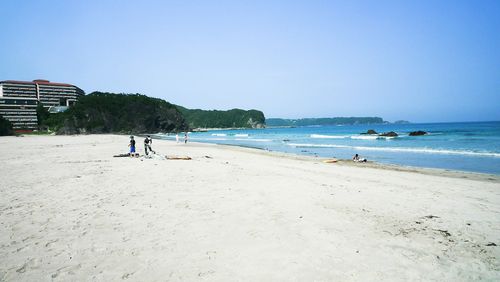 There were some surfers out, but I felt sorry for them- the waves were small, and no one got to stand up more than a couple seconds. We had boogie boards, though, which were perfect.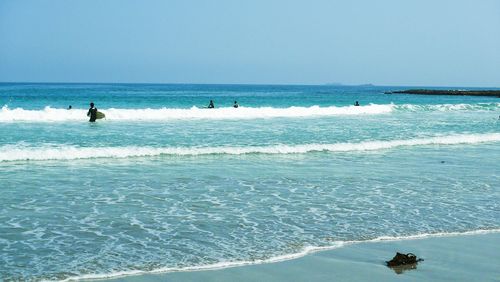 Cutest couple ever?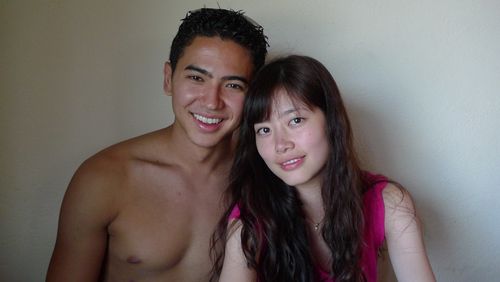 Wet-Sand Chicken: Plant feet in sand. Try to make other party move. Repeat.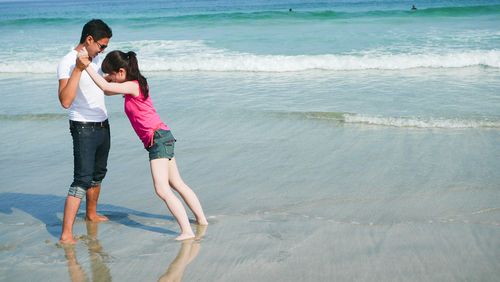 Super-funky beach house.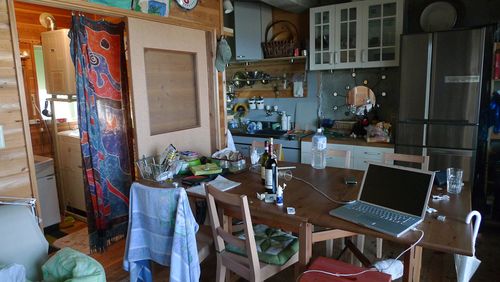 Barbeques forbidden (禁止). I swear, the word "forbidden" is on three quarters of the signs in Japan.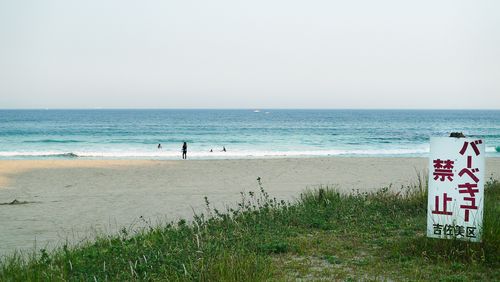 We walked down to the store, bought meat and booze, spent an emasculatingly long period of time trying to start the coals, and eventually had a spectacular BBQ under a gigantic red moon. Cooking chicken usually intimidates me, but this stuff came out excellent. After the BBQ, we took beers and Jose Cuervo down to the beach and had a smashingly (smashedly? both, perhaps) brilliant evening.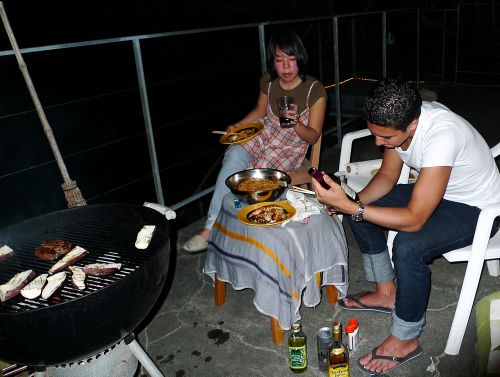 Until we meet again, Shimdoda…