Tokyo's unapologetic development can get a little tiring sometimes- inside the circular Yamanote line, it's hard to escape towering skyscrapers, manicured lawns, and hordes of pedestrians, heads down, headed from one train to another.
Sometimes, though, you find a respite from it all, a little piece of "shitamachi" (literallly 'downtown,' but means a traditional, working-class neighborhood) tucked away between department stores or besides train tracks. Conversation, laughter, and the smell of ramen waft out from half-closed paper doors, and you feel like you've gone back in time thirty years (or so I imagine; I wasn't exactly around to compare). After a pretty lame Myspace happyoukai (presentation party), my friend Dominic showed me one of these hidden alleys ("Drunkard's Alley" is his moniker for the street).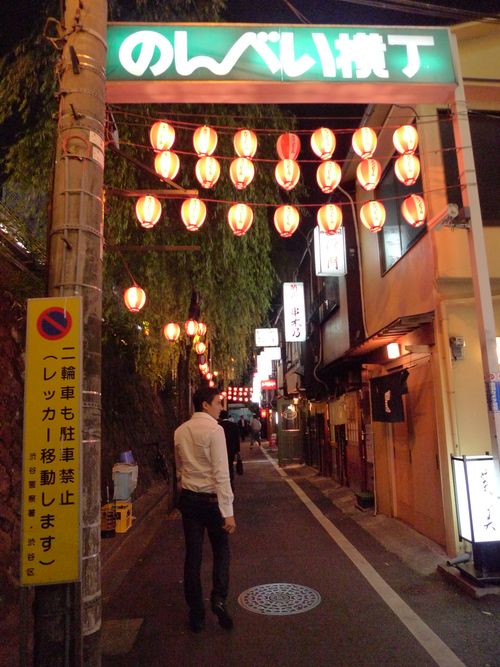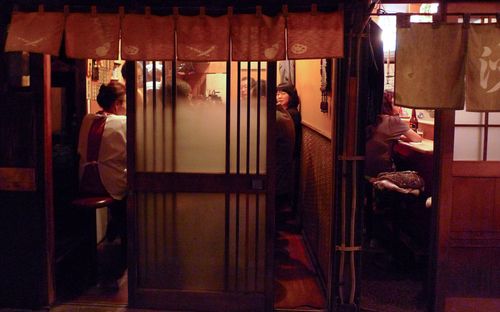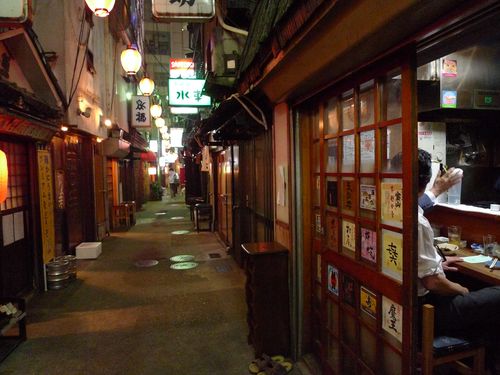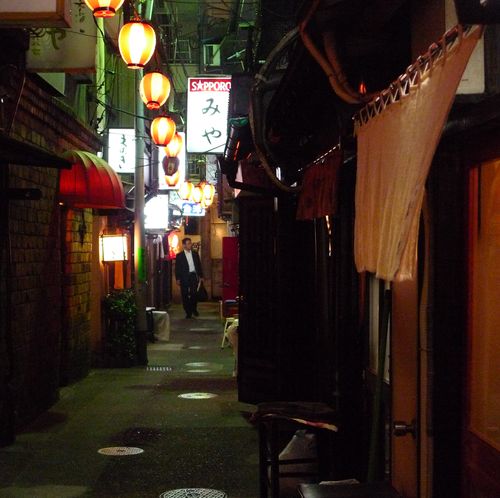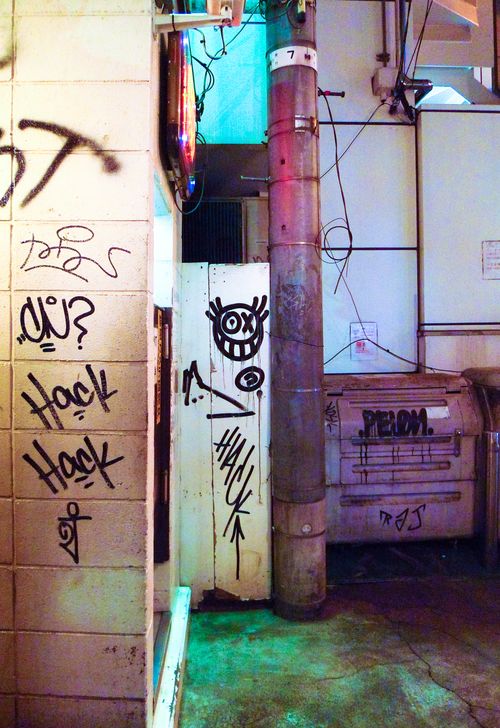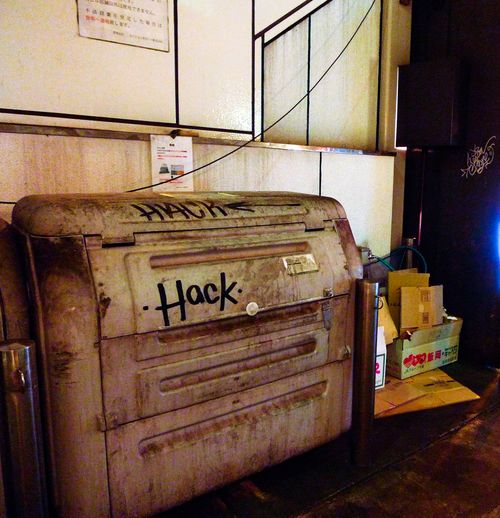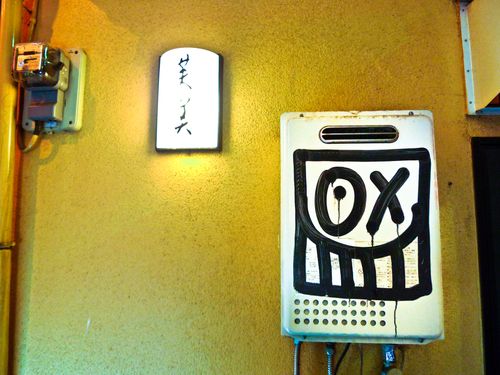 Nonbei, as the sign calls it, is about a one-minute walk from Hachiko, right next to the Yamanote tracks. If you want to see what it looks like by day, check out Shibuya246's post on it.