Seriously, there must have been close to 200 people there today! I only took a few pictures, but here's a little glimpse of the madness:
Setting up before the crowds hit.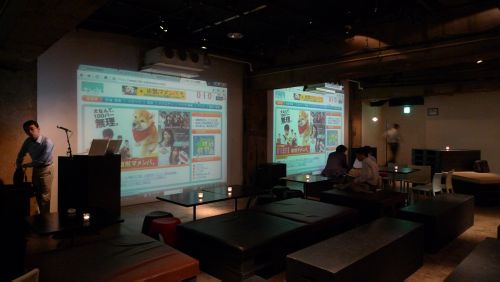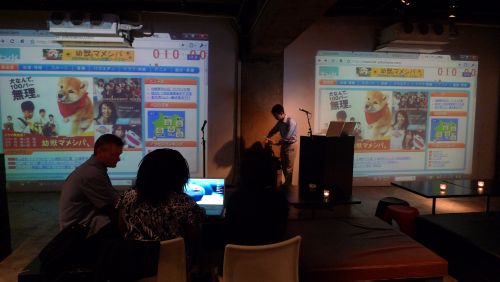 Mitcho KILLING IT (in a good way) with his Ubiquity presentation. This guy sets the bilingual bar way too high (The presentations were all really good, and you can catch them all on Ustream).
Geeks on a Plane folks introducing themselves. Note gigantic crowd. Did Mona Nomura show up? I just discovered her blog a little while ago, and wanted to meet her, but never saw her or heard her mentioned. Also missed: the guy who started I Can Has Cheezburger?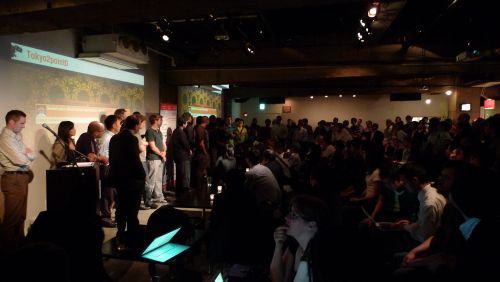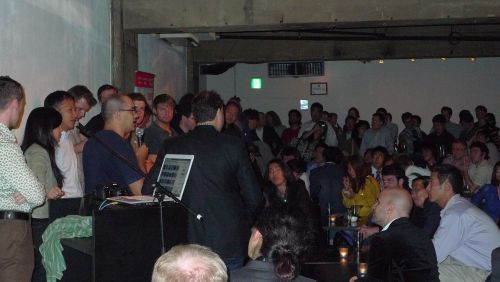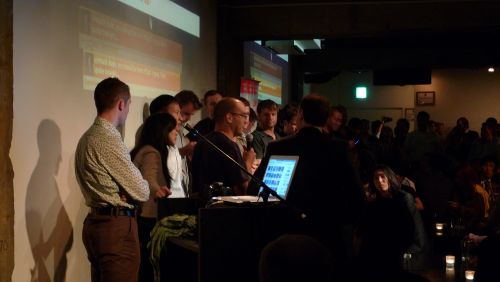 Twitterfountain, an animated display of tweets and flickr photos posted at or about the event. Live, it looks like this:
In person, it looks kind of like this: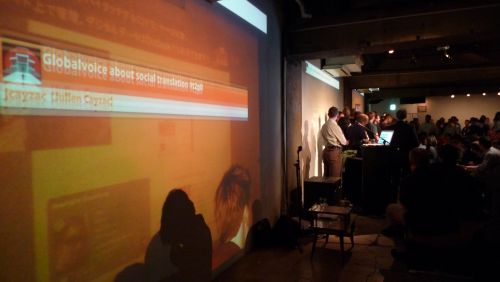 Of course, any system is prone to abuse, and besides a few funny tweets from my friend dominic pushing the bounds of good taste, I managed to sneak this guy into the flickr stream:
Did I mention the crowd was really, really big? I've never seen SuperDeluxe so packed.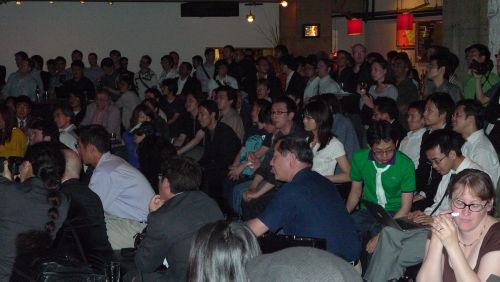 Eigobama.com: learn English from Obama's speeches!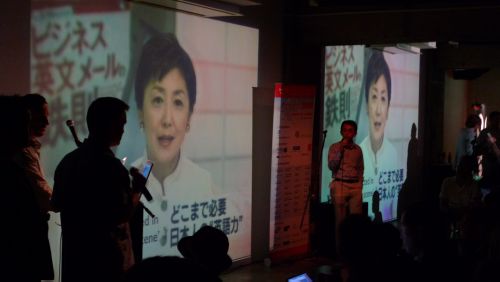 Tokyo 2.0 turns two today (wow, major alliteration there)! We took a moment to sing it "Happy Birthday."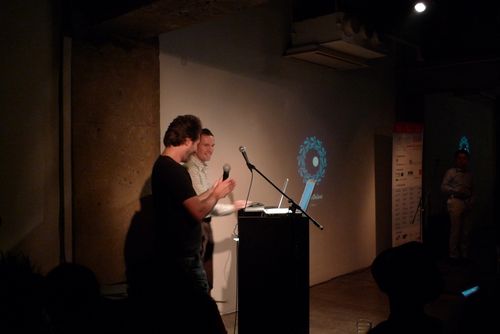 So that was June's Tokyo 2.0. Go watch the presentations, check out all the photos and tweets, and get ready for next month: the theme is cloud computing, and I'll be (making a stab at) running things. Cheers!
p.s. Gizmodo's liveblog of WWDC 2009 has begun. I suspect a bunch of us are going to be up until two just to learn about the new iPhones six hours before the rest of Japan.