So many things I'm used to doing at friends' houses or on campus turn up in Japan as commercialized destinations. From BBQ's to drinking to movies, I find that simple activities often turn into big, day-long expeditions. The latest victim? Ping-pong. No garage or break-room games here; table tennis lives at a game center with video games, a pool hall, and karaoke. Last Wednesday, my friend Ayako from Six Apart invited me along to a tech firm ping-pong duel with Agile Media Network.
The Kabukicho pool hall (pool for $6/hour, ping-pong for $3, if I remember correctly):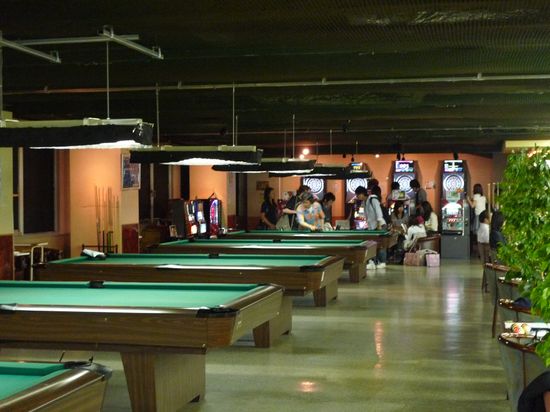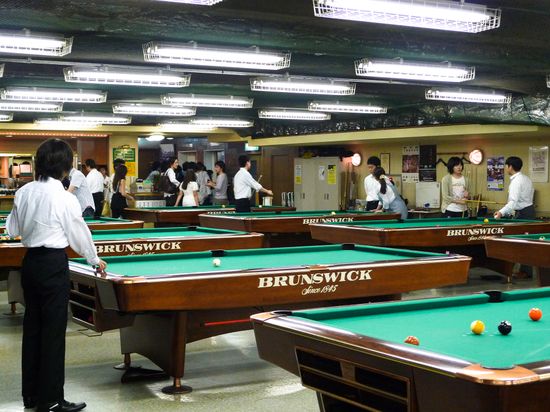 Intense table tennis action. There was a green net cutting the ping-pong tables off from the rest of the room, which made it really easy to contain stray balls.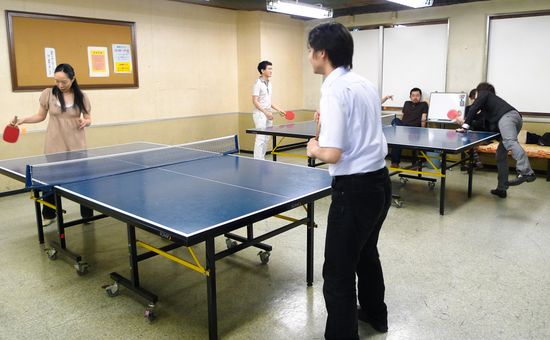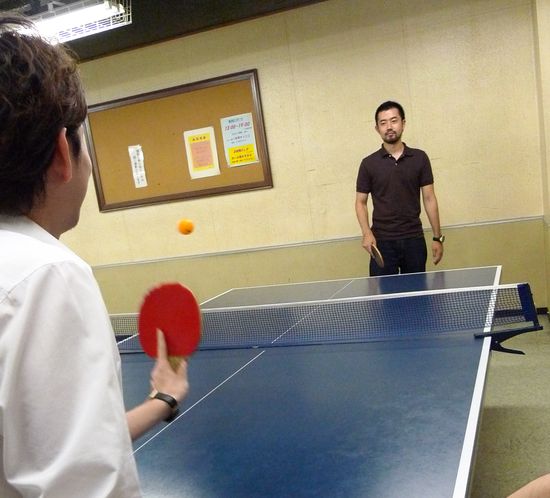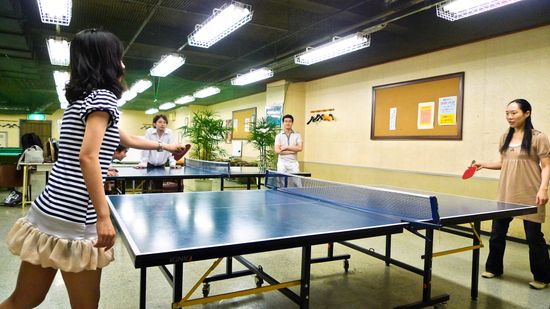 Mayumi being a little perv.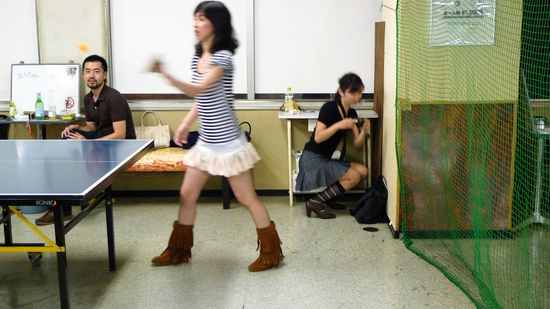 The result of said perviness (booty belongs to super-blogger Yumi):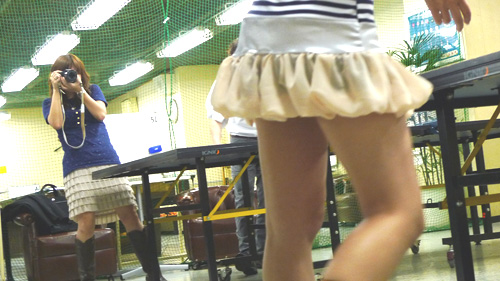 Ayako has much better pictures of the game, including a few that make me look way more intense than I really am.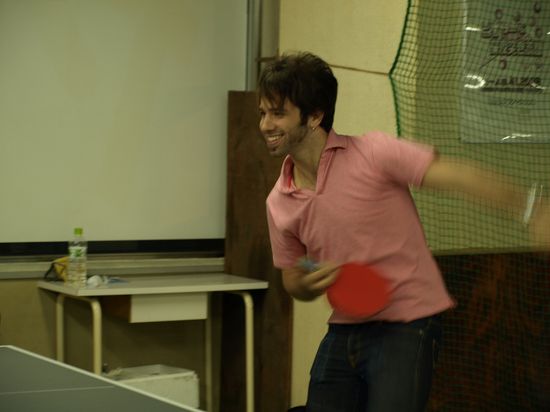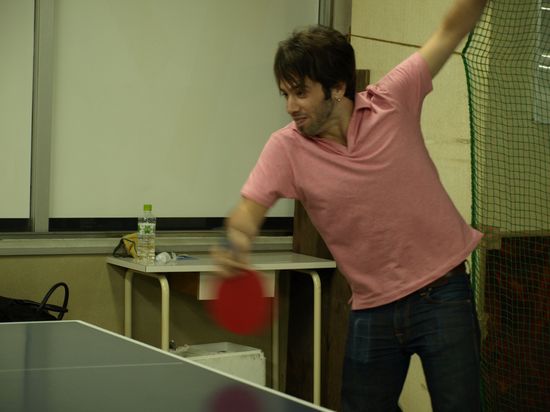 Ayako defending our good name:
Ayako and Mayumi both posted on this, or you can find the other side's write-up of the event here and here (warning: all of the above are in Japanese). We ended up losing by two or three points in the final game, but it was all in good fun, and to be fair, the other side apparently practices pretty intensely.
Found on the way home: outdoor ramen shop outside Shinjuku station, an oasis of old-school Japanese street food in one of the busiest areas of metropolitan Tokyo. I love this country.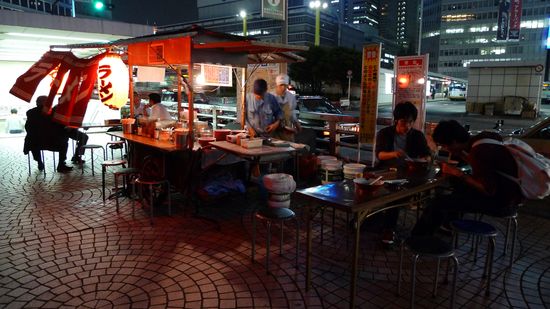 Update: also on our staff blog. Random thought: is there a system for automatically finding related posts across different blog services and cross-linking them? Trackbacks are cool, but there must be a better way. It obviously wouldn't scale to big stories, but what if you could register blogger friends and have posts by them with tags matching yours automatically cross-linked/recommended?