After the 1-liter mega-flasks, my friends and I realized our last train had gone, so we went to find a club to entertain us till morn. We didn't have any specific ideas, though, so we ended up wandering around Shibuya for awhile. It goes through a pretty amazing transition at night, from absolutely packed and hopping at 11:30 to still, empty, and dead silent at 1:00. We started moseying Harajuku-wards, planning on hanging out in Yoyogi park (the homeless tend to sleep in front of train stations and under bridges here, so the park isn't too bad at night).
As we were walking towards Yoyogi, something off to the right of the path caught my eye. There was a guy standing behind a wooden cart, and four people sitting in lawn chairs around him. Being in a friendly, slightly buzzed mood, we wandered over and asked what was going on. It turned out that he's been running this underground watering hole for several years, biking everything in from his apartment after last train, and biking it home before morning. Drinks are 400 yen each (clearly not much of a moneymaking endeavor), and anyone is welcome. We drank and chatted until daybreak, then helped him fold everything up and load it back onto his bike.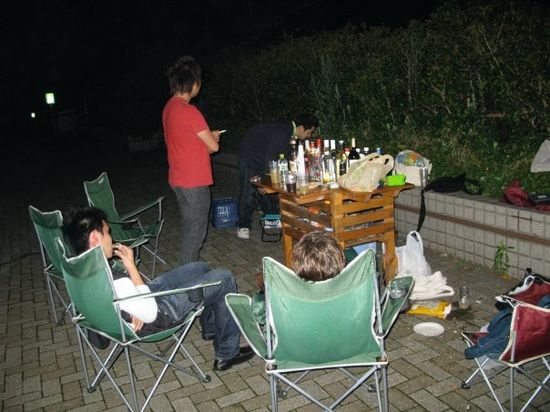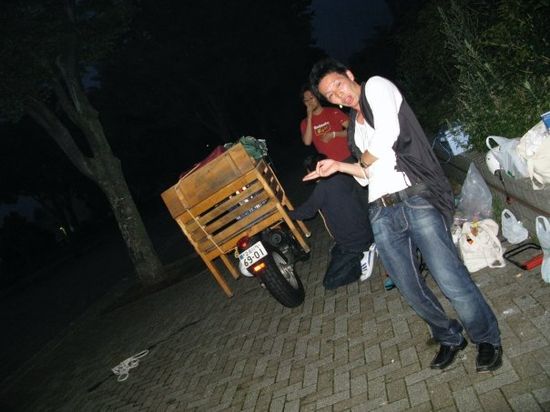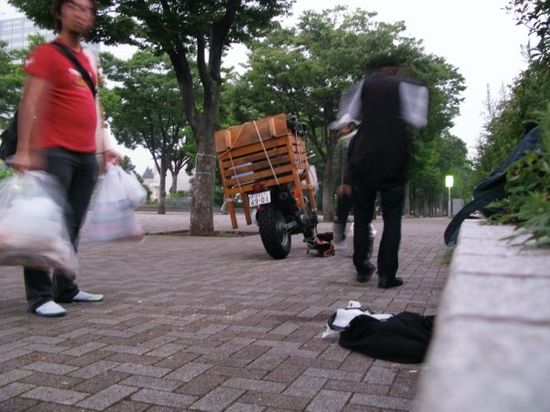 The fact that you can sleep on a park bench in a white dress shirt and not get it dirty is pretty fantastic (I guess not getting mugged or raped is cool too).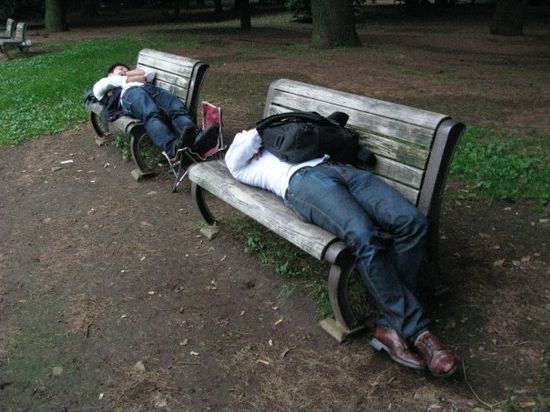 Final destination: Harajuku station, where we parted ways to go sleep off the magic.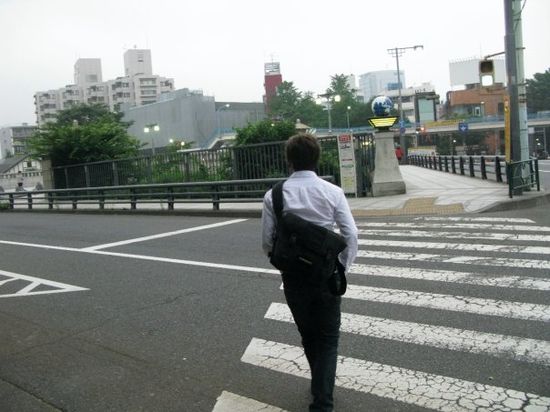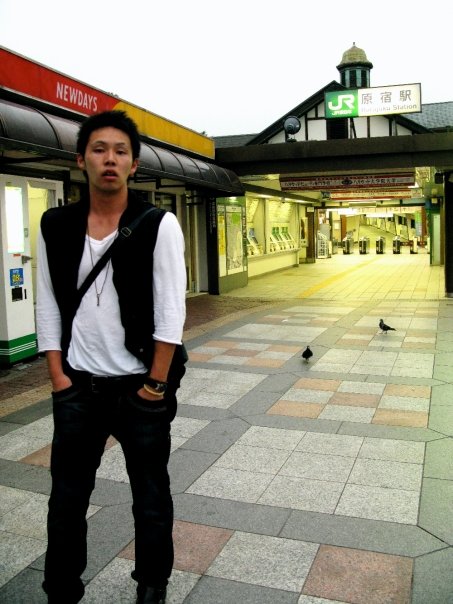 (All these pictures are courtesy of my friend Alia. She doesn't really have an internet presence outside facebook, so a picture of her adorable mug will have to do)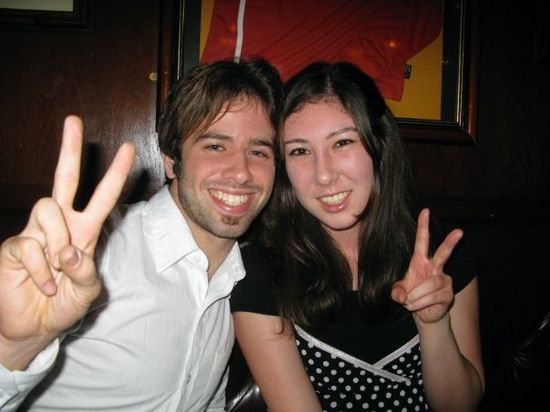 Happiness is essentially reality minus your expectations, which is why I'm having such a damn good time here. We expected to be drinking convenience store cans on a park bench, and wound up sitting in lawn chairs, sipping on made-to-order cocktails, making new friends, and getting an awesome story to tell in the process. I have a hard time believing you could get this going anywhere but Japan, though. If someone tried to do this outside of their home in San Francisco, my guess is they'd run into some issues with the cops, ne'er do wells, the homeless, or all three.
Here's the spot, if you'd like to try to find it for yourself: