My time as a Waseda exchange student is over, and we marked the occasion with (what else?) a big drinking party. Unlike most, though, this one featured my buddy Takumi leading a rousing chorus of our school song (click through to play in HD):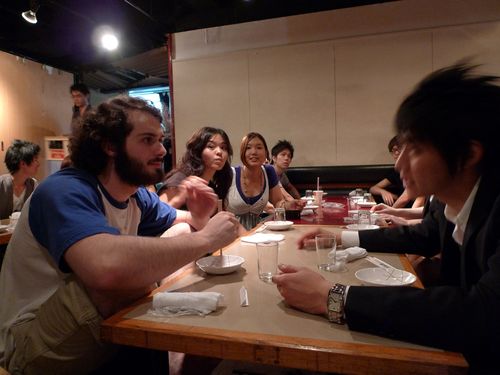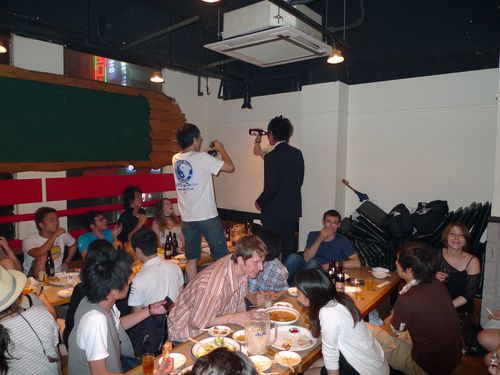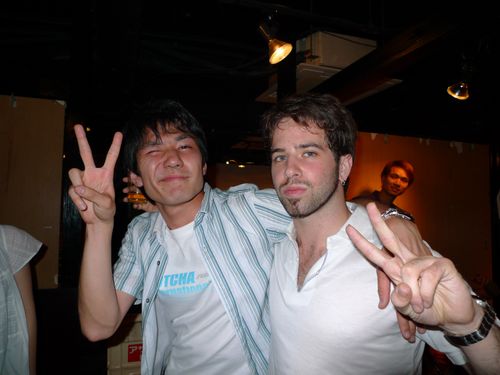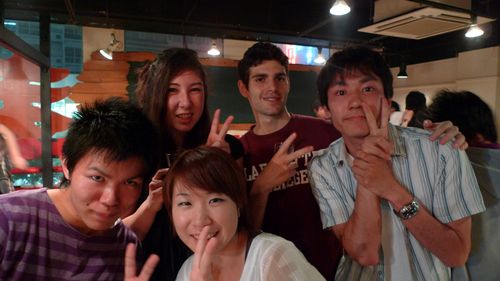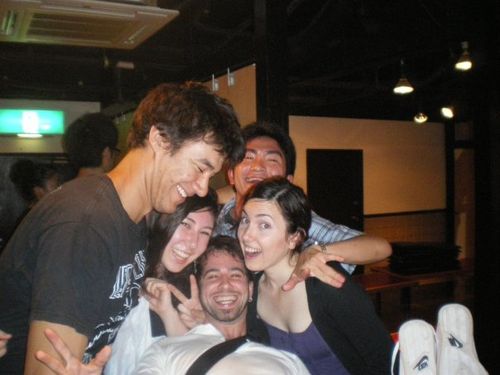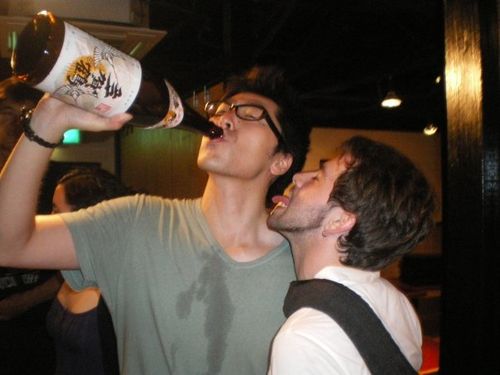 (yes, those bottles are pretty standard at these parties. we start by pouring into tiny glasses, but as the night goes on, more and more people take one for themselves)
I also got a spiffy certificate from Waseda- I'm not even sure if I'm going to get a college diploma this nice: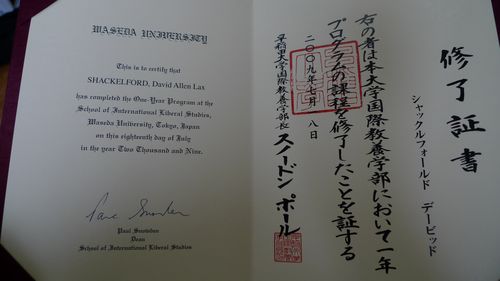 Now begins the packing. I know I've got a couple weeks left here, but my room is on the top floor, and the fam wants to watch fireworks here next week, so I basically need everything tidied up by then. It's tough- I'm already skeptical that I can get everything back to the states in two suitcases, but I know that the instant I set foot in an American clothing store, I'll instantly regret not having bought more here.
I'm dropping by my friend/fount-of-wisdom Kerry's house tomorrow for a BBQ (yay!), and then it's back to Naked on Tuesday. With school gone, I should be heading in more in these last few weeks. If not for having something this worthwhile to do, I'd have fled Tokyo a lot earlier- this humidity is eating my skin and brain alive.