I went to my friend Kerry's house to celebrate one of his friends' 65th birthdays. It was a great window into what life might be like living here in middle age and beyond. There's something very zen about veteran expats- they don't suffer from the naive idealization of the fresh off the boat, or the indignant self-righteousness of those running up against this society's obstacles for the first time. They have no annoying pretenses or hangups around being a foreigner in Japan, no language hurdles left, nothing to prove to anyone. The conversation wandered from English to Japanese and back, over hobbies, interests, life, and love, and ended with me, Dominic, the host, his wife, and a few other people puffing on cuban cigars, sipping Jamaican rum, and feeling pretty darn baller.
Kerry, the Grillmaster.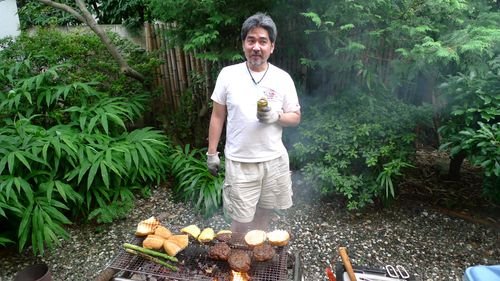 The gang. Jeff, right, is the birthday boy. The one in the middle is the voice actor for that "Netz! Make the Style" ad, and the one on the right is Brian, a craft beer expert.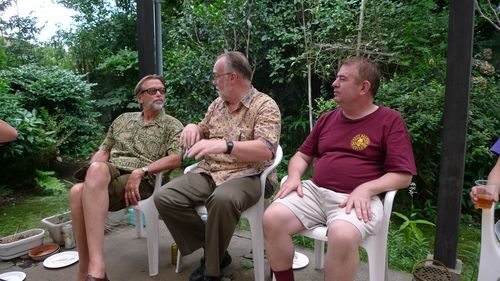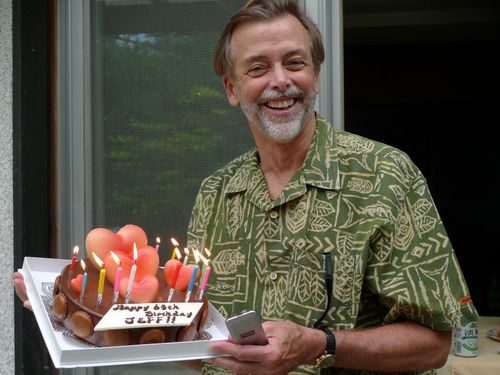 Cigars! I think I smoke one every six months or so, almost always because I'm at an enthusiast's house and he whips a box out. I think I'm getting better and bringing flavor out of the smoke- rum definitely helps.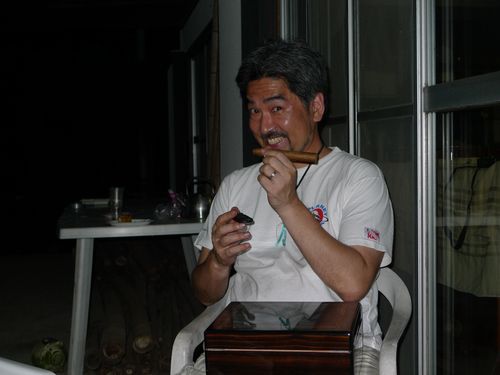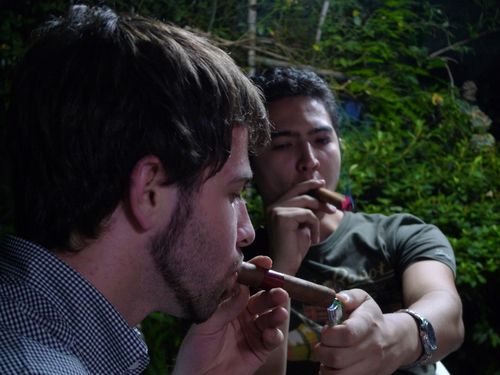 Damn good night, all told. Besides an occasional night at the Pink Cow, it was probably the least Japan-like experience I've had here so far. If not for the Japanese, I'd think I was chilling on some hippie-turned-yuppie's porch in Marin county.