I'm really going to miss the quality of food you can get for around $3. The quick bite is an art form in Japan; I don't know if there's anywhere else on earth that manages to balance speed, price, quality, and health as well as the soba or ramen shop.
The vending machine is part of the secret- it not only saves the space of a register and the time of settling a check, but since the cook doesn't have to handle cash, the management doesn't really need to supervise them to the same degree they would otherwise. What are they going to steal, noodles?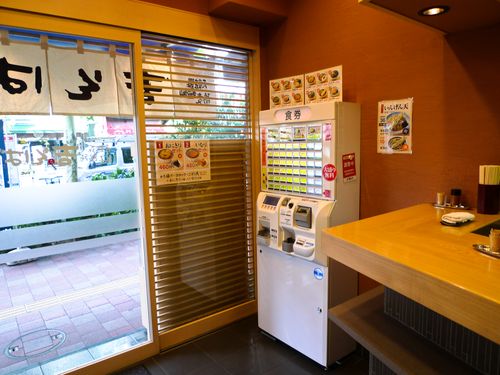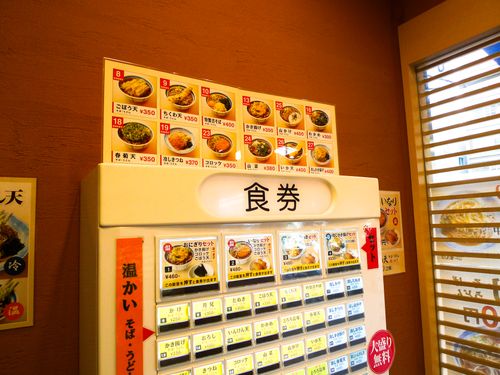 It takes about one person to run the shop during the slow times, maybe two during the peak lunchtime rush.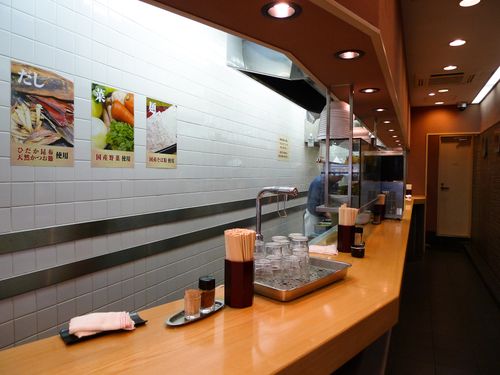 Buckwheat noodles in a cold, thin soup: perfect food for a humid, sticky day. 300 yen and change buys a delicious-if-simple meal, and I'm out of there fifteen minutes later.