BoingBoing Gadgets just picked up a digital wrench I wrote up for Japan Trend Shop. Granted, my name's not publicly on it, but it's my copy, and probably as close as I'll get to an actual Boing unless I go crocheting a replica of a subway map to crack DRM on old video games. Feels good.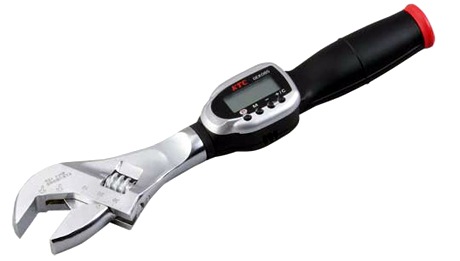 The Digital Ratchet Monkey Type is one of those things you don't know you need until the first time you use it. Whether you're working with autos, bikes, or anything else mechanical, too little torque risks a nut or bolt loosening inadvertently, and too much may damage your threads. This digital monkey wrench gives you a precise torque reading, allowing easy adjustment and peace of mind on mechanical projects. High-tech and heavy-duty, there's no better present for the man (or woman) in your life.
You can check it out, along with a bunch of other nifty Japanese stuff, at Japan Trend Shop. There are several people writing for the site, but I do a pretty good number of the descriptions up there.
(JapanTrendShop via RandomGoodStuff via BoingBoing)