*Update 1/29/2015: *I can't believe how much you got in Portland in 2009 compared to what you get in the SF Mission in 2015.
No student deserves a house this nice. It was a long, giri-giri, drama-filled journey to get here, but we've arrived, and life is good. Apologies for the bragging, but I'm stoked.
We're about 300 yards from the dining hall, closer than the farthest dorm on campus.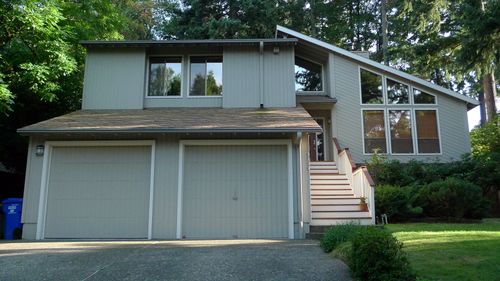 Shannon (left) and Alia (right), two of my three roomies. Alia came to Waseda with me.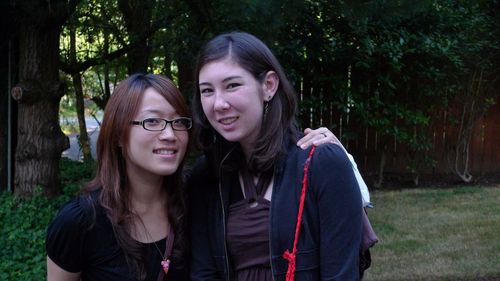 Living Room. Nice hardwood floors begging for a dance party.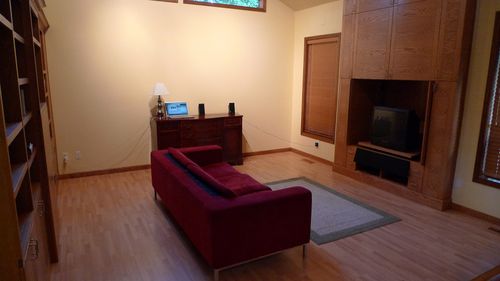 Kitchen. The owner was nice enough to leave those chairs with us, and since we don't have any tables, we've been using it as a dining room too.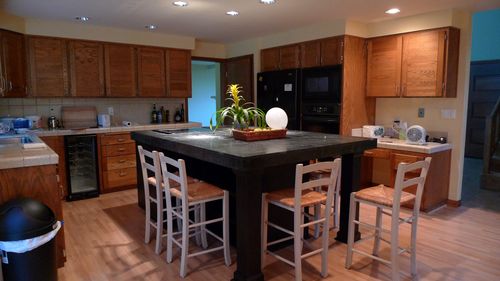 They've got some funky split-levels going inside. My bedroom is below the main level, two more are a half-flight up, and the gigantic master suite basically takes up the whole second floor.
There's a carpeted dining room and living room behind the kitchen, but it's way more space than we can furnish, let alone use. I think we need to get our hands on some Japanese floor cushions to make it a more inviting place to sit.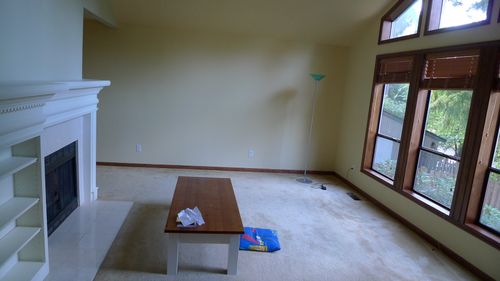 Backyard, perfect for BBQ's before the rain starts. Not shown: ancient, creepy bomb shelter extending out under the lawn.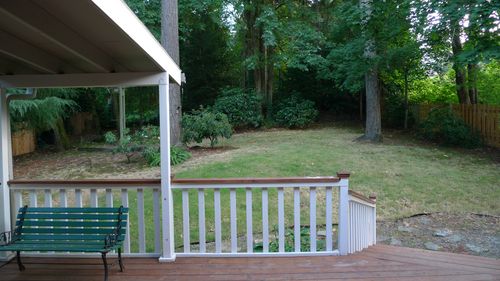 My room. It's not huge, but at 12×12 it's way livable, and it's got two nicely divided closets and another outside for hangars, so storage isn't an issue. I'm not planning on trying to fit a desk in there- I'm trying to keep work an on-campus thing, and maintain the house as a place for friends, relaxation, goofing off, and sleep.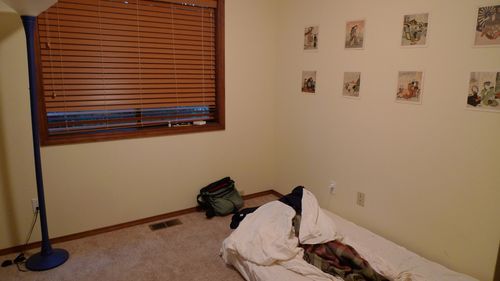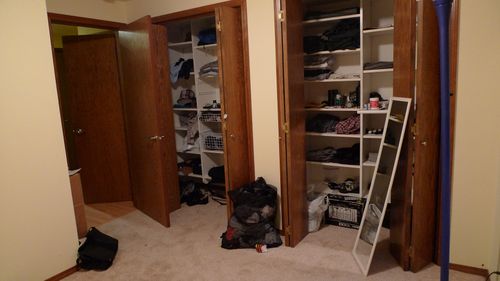 I must have done something right to land in a place this nice. I'm very conscious of the fact that this is probably the most luxurious house I will ever inhabit in my lifetime, so I'm going to savor it all I can. Thesis might make this semester kind of tight, but that should make Spring all the sweeter.