I got my kids a week and a half ago. I'm teaching summer school Geometry, which means reteaching a semester of the subject in 16 days for kids who failed it last year and need it to graduate. We're growing every day, but there's still quite a bit to learn. I'm also working a 90+ hour volunteer workweek, which is heaps of fun. Up at six, on the school bus by 6:55, back at 5, and working until I go to bed somewhere between 11 and 1. Life is busy.
Random pictures from Induction and Institute: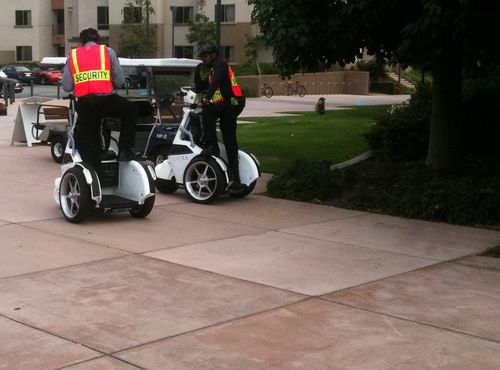 Our campus security ride odd three-wheel segways.
BOB, our Big Orange Binder. 800+ pages!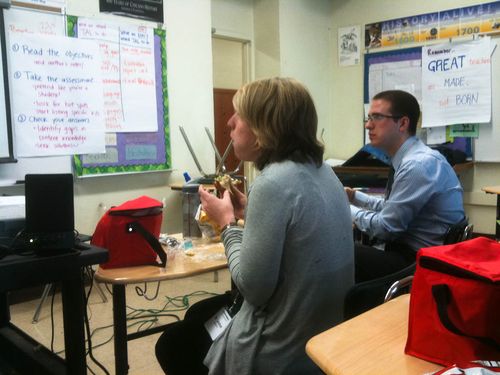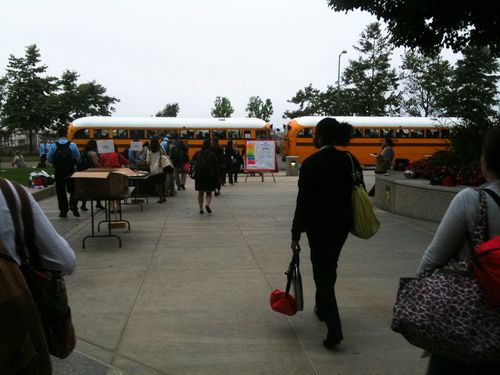 Nothing more dignifying than taking a big yellow schoolbus every morning…carrying a red lunchbox…with a backpack stuffed with books…and spending 8 hours sitting at high school desks.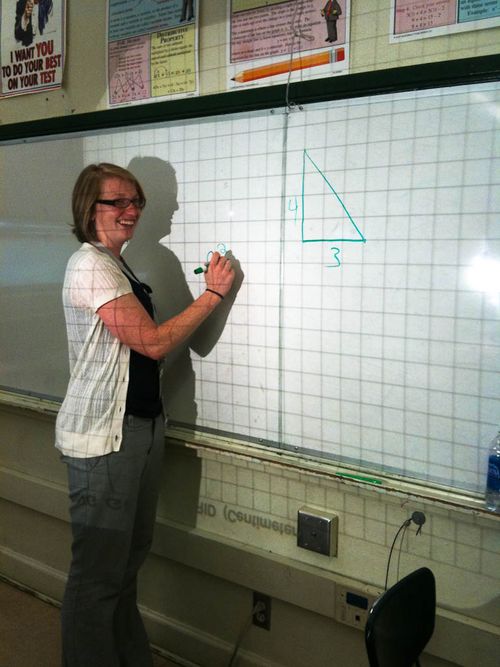 We teach in teams of four to a classroom, with each of us lead teaching an hour a day. This is Katie, who teaches the period after the morning break.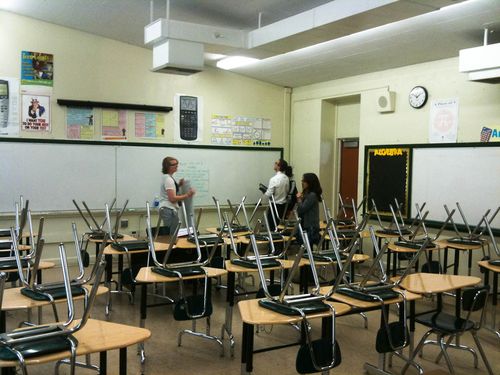 Setting up our classroom. When we first walked in, we had a total "Oh my god, we're teachers now" moment.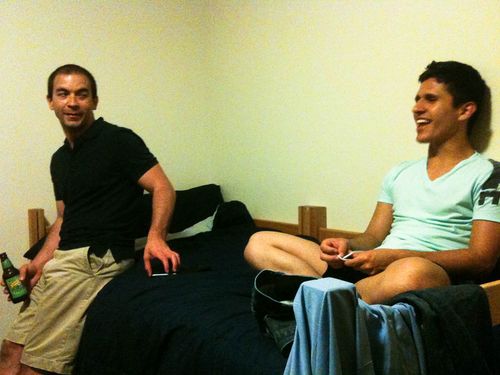 The San Francisco crew kicking back with IPAs.