My daily carry through the years:
2006: Cell phone, iPod, Camera, Wallet, Keys.
*2008: *iPhone, Camera, Wallet, Keys.
*2011: *iPhone, Keys.
This is thanks to the awesome camera on the iPhone 4S and an ingenious little card case by Speck. This is the ONLY card case out there that has a lip to protect the front of your iPhone- I wouldn't take my chances with the Case-Mate ID.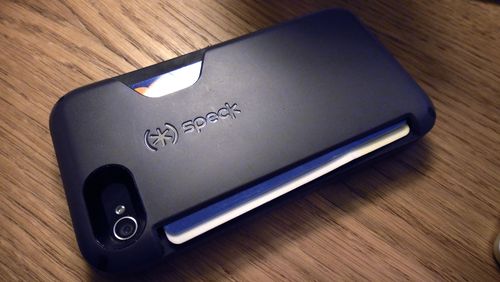 The case holds a credit card and an ID, and I can also squeeze a train card in there if I'm willing to work a little (though I'd rather keep the train card in the phone itself). It's a little thicker than I'd like, but no more than necessary to hold the cards.
Now, if this thing could only open my front door and start my girlfriend's car…