Yes, the Occupy movement is disjointed, lacks a clear vision for change, and often comes off as a little silly and idealistic. However, I think there's value to it in showing us the kind of police brutality and squashing of 1st amendment rights our state is okay with.
Davis: Cops brutally mace a row of students sitting in a sidewalk, from only a foot or two away. The guy doesn't even look like he considers them human.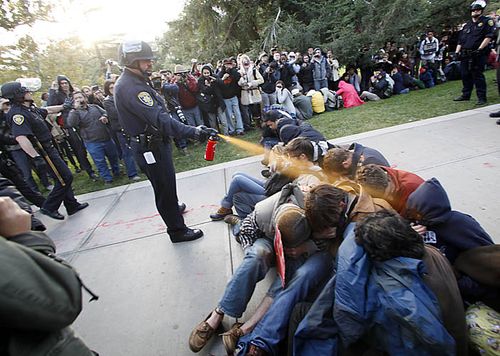 The video is even worse:
Berkley: Cops draw fire for jabbing a tiny Asian girl (among dozens of other students) with batons. UC commissioner says linking arms is "not non-violent protest.":
Life at a public uni is harsh, man.