Internal gearing and cable routing, clean single-speed silhouette, and 24 lbs? Yours for $1234 in a color of your choice via a Kickstarter project.
I've been looking for a bike like this for a while- all the style and simplicity of a fixie without all the fixieness. I talked to the guys and they said for an extra couple bones they could toss on bullhorns and a bar-end shifter like this build for Bike Hugger: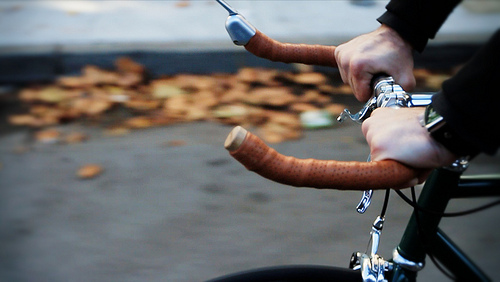 I just talked myself out of a new iPad, though- maybe this will be my reward for the new job I'm hoping to score this summer.