I love my LeMond to death, but I've been lusting after a new bike for a bit, and I've got some money saved up for one. Specifically, I'd like an urban bike with as few visible cables as possible, clean, fixie-ish lines, and relatively light weight. Here's what I've found.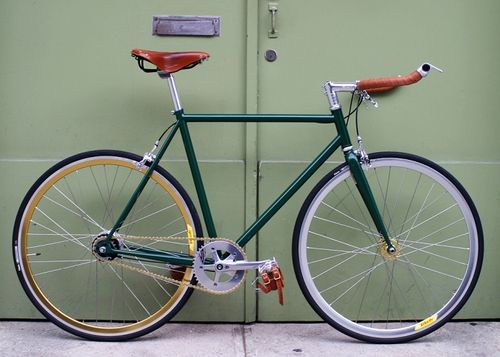 The sutro comes with integrated hidden cabling, an 8-speed alfine internal hub, and hot track bike looks. On the other hand, at 24lb and $1600-1700 as spec'd, it seems pricey and pudgy for what it is. I'm tempted to buy the frameset alone for $400 and build it up myself.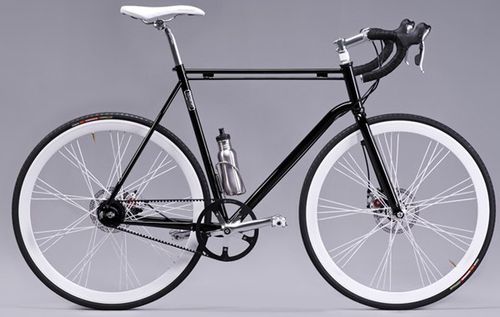 This bike drops the integrated cabling of the Sutro, but adds a greaseless belt drive and disc brakes, as well as cool cromoly tubes. I actually thought the disc brakes were a selling point, but after test-riding a bike with them the other day, I'm not convinced they're any better than cantilevers. $1434 including free shipping from Australia.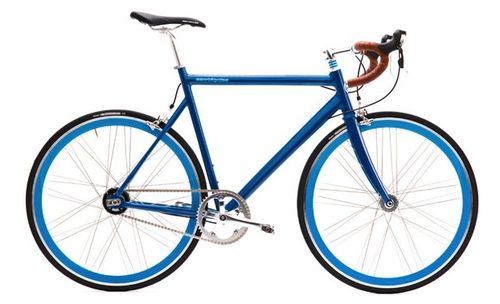 A whopping $2200 gets you all the features of the Sutro, plus 11-speed Alfine, a liquid-finish paint job, and a svelte 19-lb ride. The cheaper, slightly heavier Halo trades in the drop bars for flats. A splurge for sure, but you can be pretty sure there aren't too many of these stateside.  Tangentially: Base Urban and Sexy Bicycles appear to either be the same exact company, or use the same web designer. Their websites look nearly identical.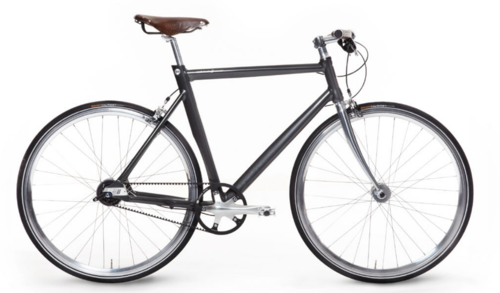 German belt-drive fan Jörg Schindelhauer specializes in classy fixed, singlespeed, and internally geared bikes with tight welds, chrome and leather accents, internal cables, and European track lines. Expect to pay for it, though- this 8-speed, 24lb Alfine Ludwig runs around $2000, but prices range from $1750 for the fixed-gear Viktor to over $4,000 for the Rohloff-equipped Ludwig XIV.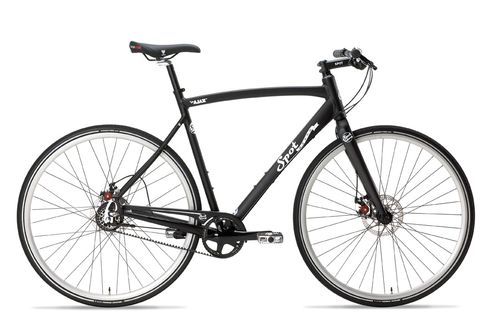 The spec list is similar to the Base Urban bike- Alfine, belt drive, and disc brakes- but adds a carbon fork, flat bars, and chainguard. The $1500 Ajax comes with 8-speed Alfine and a matte black finish; the $2100 (what a jump!) Acme has a polished silver frame and 11-speed Alfine. Meh.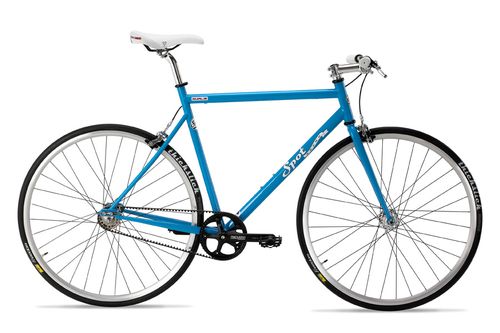 The dualie looks and rides like a single speed, but pedal backwards a stroke, and it shifts gears! The range of the 2-speed Sturmey Archer hub is only 138%, but on the steep streets of San Francisco, you take what you can get.
Wabi Lightning w/ Sturmey Archer, SRAM Automatix, or Schlumpf Hub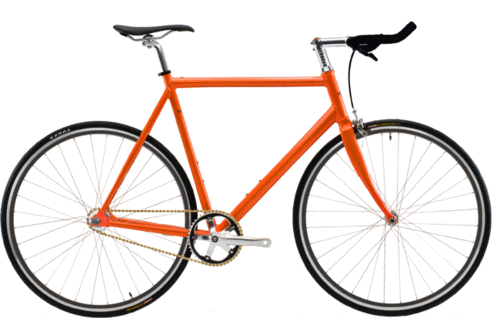 Wabi offers a highly-reviewed sub-15lb bicycle (42cm 650b version) for under a grand. While the Wabi may look like a track bike, it's actually built with slacker,  more mainstream road geometry, so it's much more comfortable to ride long distances. Toss in a kickback, autoshifting, or 3-speed fixie hub, and you still have an ultra-light, clean city ride. The Schlumpf Drive is an interesting, no-cables heel-shifted option that adds planetary gears to the crankset rather than the rear hub for a 1:2.5 multiplier (versus 1:1.6 for the others), but costs upwards of $500.
DIY
Just for fun, I spec'd out what it would take to build something like this up. Here's what I came up with:
So about $950, plus the cost of cables, bar tape, labor (I can't spoke up a wheel), etc. The price would go up for nicer components, and would get way cheaper (possibly into the $700 range) by cannibalizing a craigslist bike and just swapping out the drivetrain.
Anything I missed? Any recommendations?