It feels great, looks great, has the best display I've seen at any size, runs noticeably faster, networks noticeably faster, is way thinner and lighter than any of its predecessors, takes better photos, and, in my six days of testing, gets totally decent iPhone-4S-level battery life.
The iPhone 5 is a significant improvement over the iPhone 4S in nearly every regard, and in those areas that didn't see an upgrade over its predecessor — camera, storage capacity — one could make a strong case that the iPhone 4S was already ahead of the curve. Every area, that is, except for the OS. If anything, it's the operating system here that's beginning to feel a bit dated and beginning to show its age.
Still, the iPhone 5 absolutely shines. Pick your benchmark and you'll find Apple's thin new weapon sitting at or near the top. 
I'd love to share my own thoughts, but mine is still in transit: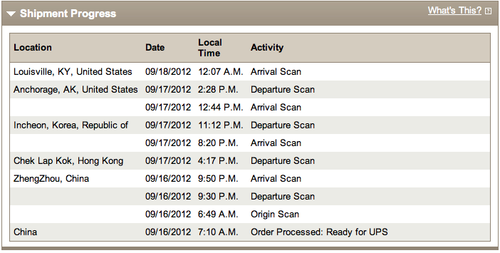 Protip: if you succumbed to your Apple fanboy compulsion and bought one of these (like me), go to UPS.com and enter the first 8 characters of your Apple order number to see where your little piece of metal and glass is right now.