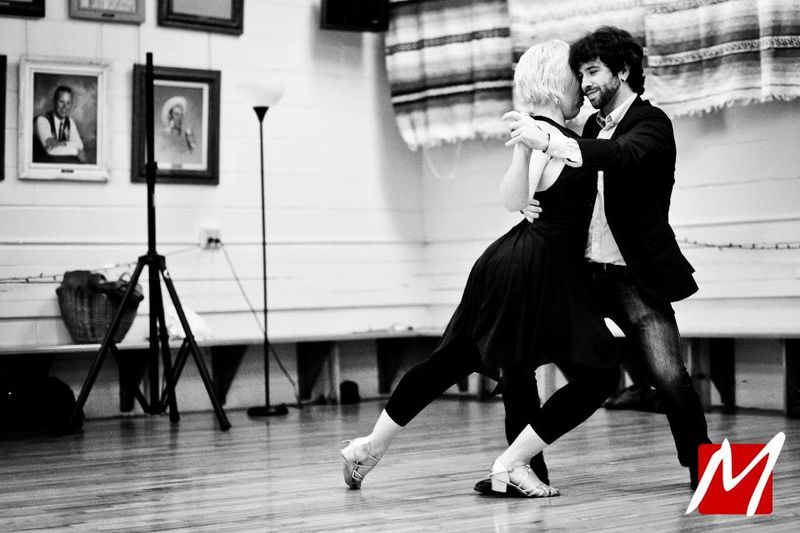 I've been dancing swing, blues, and fusion since 2008, and teach and DJ at a variety of weekly venues in the Bay Area. I've also taught in a scattering of venues up and down the west coast, at Camp Blues in Santa Cruz, CA, and was a headline instructor at Atomic Blues Fusion two years running. In fall 2012/spring 2013, I taught two progressive blues dance courses on the Google campus in Mountain View.
What the hell is blues dancing? What the hell is fusion dancing?
Ask ten blues dancers, and you'll get ten different answers. My take:
Blues Dancing is a cousin to swing, with a two-step basic, a grounded, african feel, and an emphasis on partner connection and musicality.    
Fusion Dancing (aliases: "Alt-Blues," "Blues Fusion," "Freeform partner dancing") is a mixture of blues basics with other movement styles (swing, west coast swing, hip-hop, contact improv) to a wide variety of music. I run an event focused on this style.
Book me
My schedule has gotten busier recently, but I am intermittently available for private instruction during evenings and weekends. I charge $60 an hour, with student and volume discounts available (ask!). Up to four people may share one private lesson. Workshops and events are priced individually.
I generally teach private lessons out of my apartment in Potrero Hill. If you'd like a lesson in an alternative space, ask me and we can probably work something out. If using a dance studio, students are expected to cover any floor fees that apply.
Questions? Want to know more about blues dancing? Email me: davidshackelford@gmail.com.