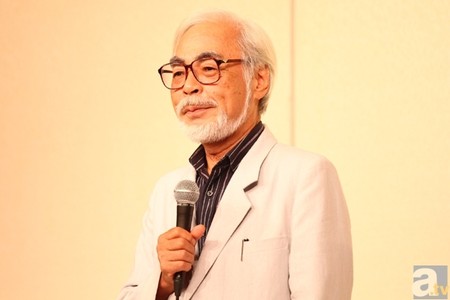 It looks like we've seen the last of the feature films from this master of Japanese animation.
Best known for films like My Neighbor Totoro and Princess Mononoke, Miyazaki spoke frankly about his decision to retire in a NicoNico streamed press conference, saying, "I know I've mentioned I'm retiring many times in the past, so I know that many of you might think, oh again. This time is for real."
*Princess Mononoke *(1997) was one of my first brushes with Japanese-language media, and probably had a large part in sparking my interest in the language. Beautiful, rich, and nuanced, with characters that don't fit cleanly into the hero/villain archetypes I was used to from other media, it is still one of my favorite films to this day.
Other favorites:
My Neighbor Totoro – a heartwarming, cross-generational story that ranks up there with the Pixar library as a must-see for my future children.
Kiki's Delivery Service – another great one for adults and children alike. Lots of fun, rich worldbuilding and whimsy, and themes of an adolescent girl exploring independence and self-direction.
Howl's Moving Castle – darker than some of Miyazaki's other work, but visually stunning and still warm and whimsical.
Tales from Earthsea – Vignettes based on the Ursula K. Leguin novels. Actually produced by Miyazaki's son.
Otsukaresama, Miyazaki-san!