Me and some friends are organizing another dance event. This one won't be a huge, 600+ person hotel weekend like Fusion Exchange, but a smaller, community-focused jam hosted at local venues in San Francisco.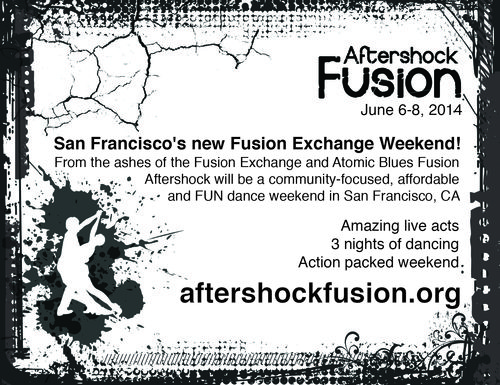 We'll have killer DJs and live music all weekend long, and SLOX-style organized playtime in parks and around the city during the day. Social dancing to trip-hop and glitch step? Yes please.
Tickets are $75 for the weekend; more info at aftershockfusion.org.